"Want to know a secret? I am someone else. Nobody knows the real me."
---
We have a winner!

Todas esas reseñas repletas de gif donde se quejaban del machismo y del copy-paste de los New Adult, ¡no han sido en vano!
Kirsty Eagar ha oído las súplicas y nos presenta un NA que:

1.- Rompe los esquemas del género:

Nada de chica dulce, tímida y virgen que se enamora del macho alpha mujeriego, que apenas la toca la hace ver la vía láctea completa.
De acuerdo, tal vez Mitch sí sea un macho alpha mujeriego. Pero no de la manera como estamos acostumbradas; nada de trios, ni de chicas arrojándose a sus pies, ni de el acostándose con cuanto se mueva. Es algo más pasivo, más real. Porque se basa pura y llanamente en las nociones del machismo.
Es un bad boy que no fuma, no bebe y no quiere tener sexo con la protagonista. Algo así como Richard Gere en Pretty Woman, un hombre capaz de causar daño con la peor de sus armas: desapego emocional.

Por su parte, Jess es fuerte, segura, feminista, vengativa, independiente, sexualmente libre… y tal vez mentalmente inestable, en el buen sentido xD
La mejor protagonista que haya leído jamás en un NA.
"I reserve my right to choices, too, and I choose to behave badly."
2.- Deja de lado los clichés:

Ok, tal vez no todos los clichés, algunos pocos inofensivos se escapan. Es NA después de todo, no una obra de Tolstoy.
Peeero no hay insta-love, no hay descripciones extrañas de los ojos de nadie, no hay chica diosa que se cree un espanto, no hay chicos esculturales como adonis (ahora que lo pienso, más allá de las descripciones básicas para darte una imagen, la autora no se enfoca mucho en el físico de ningún personaje).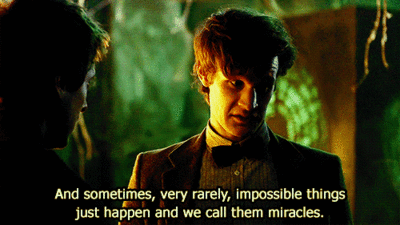 No hay padres abusivos, los mencionan poco pero cuando lo hacen son descritos como ¡gente normal! No malvados, no angelicales. Solo padres que no son perfectos pero quieren a sus hijos. ¿Pueden creerlo?
Y lo más importante de todo: ¡no hay girl-hate! Jess tiene un grupo de amigas digno de Sex and the City: diverso, imperfecto, incondicional. Están juntas para bailar, para llorar, para emborracharse y drogarse, para hablar de amores y desamores, para vengarse de quien lastime a alguna de ellas, para jugar baloncesto, para regalarse vibradores, para hablar de sus inseguridades, e inclusive para ir a lanzarle piropos a albañiles.

Ni siquiera cuando aparece la típica competencia —ya saben: la chica hermosa, con cutis de porcelana y que tiene un pasado con el prota— ¡sigue sin haber girl-hate! No puedo hablar mucho de esto porque ¡spoilers! Pero me encanta como la autora manejo todooo el tema. Perfecto.
3.- ES FEMINISTA:

No, no es un sueño. Realmente se trata de un NA feminista. Y de los buenos.
"If I have to read another book or see another movie about a woman being courageous, I'll throw up. […] They not only have to get through it, they're supposed to stand up, become a symbol, allow their whole lives to become derailed and defined by it. What if you don't want to? […] People bang on about women having the right to make choices—well, they need to realise women have the right to choose in these matters, too."
4.- Es sexy:

Oh, sí. Hay algunas escenas que ufff.

Pero siempre con un toque de humor y ternura, que las diferencia de las demás steamy scenes que he leído antes.

5:.-Tiene montones de referencias musicales:

¿No me digan que soy la única que ama un libro con un buen playlist? En este caso, cada capítulo tiene el nombre de la canción que le sirve de soundtrack.
Realmente les recomiendo que escuchen la canción indicada mientras leen, la selección es perfecta y lleva el libro a otro nivel. Pueden escuchar la lista completa aquí.
En definitiva, si te gusta el romance, Summer Skin es el libro que estabas esperando. Divertido (más de una vez me hizo reír, ¡a mí, que mantengo mi poker face hasta con Les Luthiers!), dulce, entretenido y sexy.
La próxima vez que leas un NA terrible, no desfallezcas. Recuerda, que esto ocurrió. Tal vez sea el inicio de una nueva era.
---