The Hero of Ages de Brandon Sanderson

"I ask of you your lives, and your courage. I ask of you your faith, and your honor—your strength, and your compassion. For today, I lead you to die."

---
AUXILIO. Hace 4 días que terminé de leer este libro y aún no lo he superado.
The Hero of Ages, es el broche de oro para una serie magistral (por si llevan la cuenta de cuantas veces he dicho la palabra magistral para describir esta serie la respuesta es: no suficientes) En esta última entrega:
● El desarrollo de los personajes logra lo imposible y sube de nivel, resultando aún mas sublime que en los anteriores. Honor, fe, política, amor, sueños, moral. Todo y todos son cuestionados.

"Why can't you see? This isn't about good or evil. Morality doesn't even enter into it. Good men will kill as quickly for what they want as evil men—only the things they want are different."
● La escritura es divinamente hermosa. En serio, hermosa. Y emotiva y ocasionalmente profunda y quería subrayar cada oración.

"I am mountains that crush. I am waves that crash. I am storms that shatter. I am the end."
● Pero también es divertida y ligera, logrando el equilibrio perfecto.

"Cett's going to be furious."
Elend shrugged. "He's a paraplegic. What's he going to do? Bite us?"
● Y la trama. OH GOSH, la trama es perfecta. Sanderson no desperdicia palabra. Nos hace una a la Rowling y todo a lo que alguna vez hizo alusión en los libros anteriores, eso que pensábamos que era información de relleno, esos pequeños detallitos que todos pasamos por alto: una descripción por aquí, la mención de cierto rasgo por allá. TODOS tienen un significado, una razón de ser.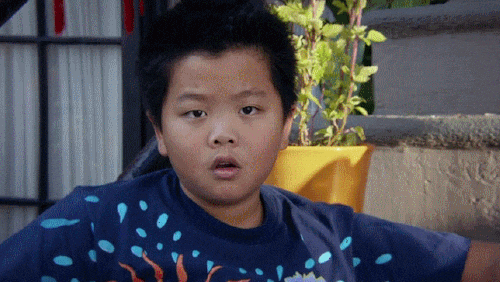 Pequeñas pistas, sobre pistas, sobre pistas que desencadenan un clímax que ha sido todo un festín de emociones: entusiasmo, nostalgia, ternura, sorpresa, inquietud, temor, desolación, felicidad. Algunas de las cosas que pasan, las esperaba. Otras me sorprendieron tanto que tuve cerrar el libro y dejar de leer porque mi cerebro se negaba a continuar. Pero sin importar si era obvio o no, cada momento, cada escena, estaba tan llena de emoción y sentimiento que me fue imposible no conmoverme y maravillarme. Y es que… ese final. ESE FINAL. Ha sido brutal y majestuoso y doloroso y perfecto. ¿Y CÓMO ES POSIBLE QUE ALGO QUE DUELA TANTO PUEDA A LA VEZ HACERTE TAN FELIZ? ¿Cómo?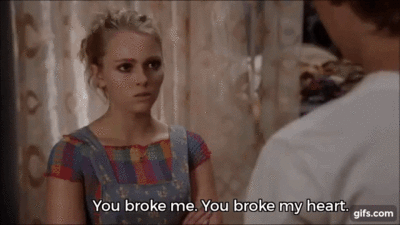 Recuerdo que cuando comencé The Final Empire, lo hice con recelo. Pensaba que la fantasía épica no era mi género, que era aburrida (já). Inclusive estuve a punto de abandonar el primer libro cuando apenas había leído 97 páginas…
Así que el hecho de que luego haya leído los tres libros, uno tras otro sin parar, y que Mistborn se haya convertido en una de mis series favoritas, justo allí al lado de Harry Potter, dice mucho de la magia de estos libros (no pun intended). Logró cautivarme y transformarme. Logró sumergirme en un mundo ilusorio –muchas veces terrible– y aún así anhelar vivir allí. Y logró lo que todo buen libro debe hacer: me recordó porque amo leer. Sí, me partió el corazón y no cambiaría ni un solo segundo de ello.
 "Somehow, we'll find it. The balance between whom we wish to be and whom we need to be. But for now, we simply have to be satisfied with who we are."
Sí has llegado hasta aquí y aún no has leído esta serie: suelta todo, leela ya.
---
---