The Only Thing Worse Than Me Is You de Lily Anderson

"School for geniuses, all crammed together. Hormones and broken relationships and everybody's limbic system growing too quickly to keep up with their prefrontal cortexes."
---
Esa frase resume todo el libro y sí, es tan genial como parece.
LO BUENO:

Los personajes y la forma en que son nerds y geeks en partes iguales. Sí, van a una escuela para genios y tienen conversaciones acerca de su coeficiente intelectual y escriben ensayos de la economía africana pero también leen cómics y compran figuras de acción y se disfrazan y son absolutamente geniales.
Las referencias al fandom. Verónica Mars, Buffy, Saga, Dr. Who, Battlestar Galactica, Star Wars, Marvel, DC. Es hermoso.
El humor que trasmite la escritura: es sarcástica, es fresca, se siente honestamente joven y me hizo sonreír más de una vez. You are a goddess, Lily Anderson.
El romance es un enemies-to-lovers, es tierno, no es apresurado y las discusiones entre los protagonistas son increíblemente divertidas de leer.
"This was so much bigger than the monkey bars. This was the Rebels versus the Empire. This was the Doctor versus the Daleks. This was Ripley versus the Xenomorphs. This was a real, true, full-scale war."
Los personajes secundarios. Hay montones de ellos, forman un grupo de amigos fantásticos, de verdad importan para la trama y quiero secuestrarlos y obligarlos a ser mis amigos porque son incomodamente adorables.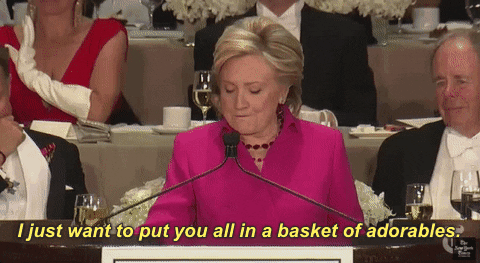 El hecho de que se lea como una fusión entre Orgullo y Prejuicio y The Big Bang Theory. #TrueStory
LO MALO:

Que Trixie sea una bully egocéntrica al comienzo del libro y diga cosas crueles como:


"I really don't need your help, evil twin. What are you even doing here? We aren't your friends."

Aunque luego se da cuenta y cambia.

"I was a bully. I was a monster."
La portada. ¿Por qué los romances nerds siempre tienen las peores portadas? ¿POR QUÉ?
Ehh… no se me ocurre nada más porque leí este libro hace semanas atrás y aún sonrió cada vez que pienso en él.
Si te gustan los romances tiernos, léelo. En serio, léelo.
"A boyfriend, I concluded, should be like a new best friend."

---