"The book says that a west wind will blow when the child of light is born, a powerful Fireblood who will fight the darkness and destroy it forever"
---
[Review in english here]
Frostblood está siendo publicado hoy y si me preguntan si lo recomiendo, mi respuesta sería algo parecido a:
Imagina todos los clichés de las series de juveniles distópicas y de fantasía en un solo lugar:
Chica "especial" que tiene un poder que nunca deseo pero que es el único que puede salvar a todo el reino  ✔
Conoce a un joven rudo, apuesto y  "misterioso"   ✔
Que la obliga a vivir en un lugar rodeada de enemigos  ✔
Donde es entrenada para acabar con el vil Rey  ✔
Allí descubrirán que extrañamente ella capaz de hacer cosas que a otros le toman décadas de practica  ✔
"It's remarkable that you can do that with so little training."
¿Será que es "la elegida" de la que habla la profecía?  (spoiler: por supuesto que sí) ✔
El joven "misterioso" oculta un oscuro secreto (tan oscuro que es evidente desde el segundo capítulo) ✔
La chica "especial" y el joven "misterioso" son enemigos naturales y se odian… hasta que se dan cuenta que en realidad ¿se aman? ✔
"I sensed on some level that he was as lonely as I was, and maybe he didn't have to be. Maybe I didn't have to be."
Y justo cuando se dan cuenta de eso, la chica "especial" es secuestrada por el Rey,  quien sabe lo "especial" que es ✔
Pero en vez de matarla (porque eso es demasiado fácil y acortaría la trama) decide entretenerse enviándola a enfrentarse en retos mortales ✔✔✔
Ahora que lo pienso, esto es básicamente A Court of Thorns and Roses,  pero con Frostbloods y Firebloods en vez de faeries y humanos?
¿Y qué tal si los tuits de @DystopianYA no son inspirados por libros como este, sino que los libros como este son inspirados por los tuits de @DystopianYA?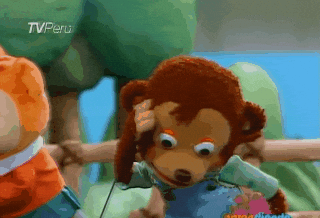 ¿Ya mencioné que la protagonista ama los libros?
Puntos por originalidad: 0.
---